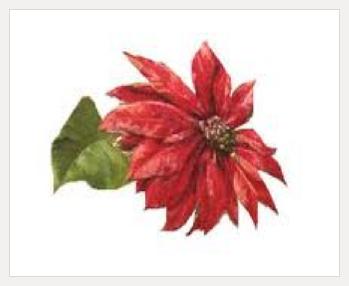 Holiday Party December 30, 2017
The Mayflower holicay party and gift exchange was rescheduled fo December 30th from 10:00 AM to 2:00 PM at the St. Agnes Parish Center at 186 Woburn Street in Reading, Mass.
It was a very cold wintery day, but our Holiday Party was a success! There was a lot of delicious food, wonderful gifts were exchanged, and door prizes were drawn. Great food, great gifts and great friends!
Our next meeting will be on January 20, 2018. Ania Knap will be conducting a mat workshop for those interested. There will be kits available for purchase if you missed the opportunity to get one earlier.
Ania has been contacted by a woman giving up hooking, and she is donating lots of wool to Mayflower. This will take place as a sale at our February hook-in.
The Church has informed us that they need the hall on March 17th, which was the date originally scheduled for our March meeting. We're in the process of contacting our March guest speaker to ascertain which other Saturday she'll be available, and we will notify everyone when we have a confirmed date.